Bravo Strings is a Los Angeles based professional group comprised of high-qualified musicians that bring atmosphere and sparkle to any special occasion. Our goal is to satisfy your music entertainment requirements with impressive musical experience.

The group is very flexible and our members have experience not only in playing classical music in orchestras and chamber groups, but also playing and recording with pop groups.
We play concerts, wedding ceremonies, receptions and corporate functions. Specializing in wedding and background music, each year our musicians play for many ceremonies and receptions in different combination ensembles. The most popular ensembles for weddings are Bravo Strings musicians' quartets and trios.

We provide wide range of musical tastes including popular classics, ragtime, easy listening, folk and pop. We also provide exceptional collection of music of different cultures.
Testimonials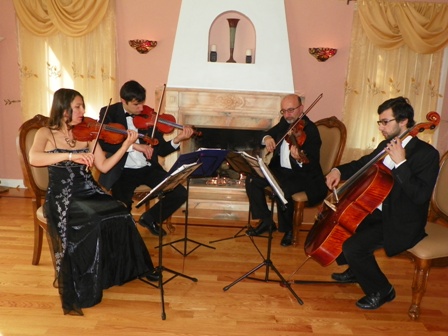 Planning a wedding can be an overwhelming task; one is pressured of the thought of making everything perfect for each attending guest a task hard to accomplish. This is especially true when it comes to music. We were pressured even more since we had a double wedding (me and my sister were getting married the same day) with a diverse mixture of guests. 60 out of 300 of our guests were from different cultures (from our workplaces) and religions. We were going to have a Christian wedding and it was challenging to meet everyone's expectations. There are languages that are widely spoken and understood among many cultures of the world: English and Spanish are such languages. In musical world classical music is such an instrument - it crosses the cultural barriers. It is very elegant and is always in style. We are glad for the divine providence that brought us to Bravo Strings quartet. They were easy to talk to, their service was fairly priced, and they were willing to go the extra mile to make the wedding special. In addition to classical music we wanted some of our Christian hymns to be rendered by the strings quartet as well. Bravo Strings told us that it is possible as long as we provide the sheet music. We provided them with sheet music pieces written for one instrument realizing that it was not arranged for a string quartet and did not expect the music to sound very rich. During the wedding I heard them playing those hymns and was pleasantly surprised it actually sounded rich because each of the instruments was playing a different set of notes. It sounded like they arranged the single instrument music for their strings quartet on-the-fly. Many people were fascinated by the music and we got a lot of questions about the quartet from our guests during and after the wedding. I personally felt obligated to call and thank Bravo Strings after our honeymoon for their professionalism and for the wonderful moments they contributed to the wedding reception. Vahagn
Thank you so much for a fantastic performance. Your music truly added to our special day, and really added to the drama and importance of the moment. We appreciate your efforts very much and wish you all the best! Amir and Melissa

Dear Ripsi, thank you very much. The music you provided for my wedding was amazing! Thanks again. I am putting a wedding announcement about your Quartet in the paper here in Redlands and know that your Quartet members are also members of the symphony. I have written several articles for the Facts previewing Redlands Symphony Orchestra performances. In the announcement, I will mention Bravo String Quartet. Thank you very much. Your company is the best. Thanks again!!! Michelle Ramos

Thank you very much for the wonderful music you provided at our wedding. You sounded amazing and everyone complimented us on our choice of musicians. We will definitely pass your name along whenever possible. Angela and Mark

Dear Bravo String Quartet, we want to thank you so much for playing the music at our wedding. Many of our guests have commented on how beautiful your playing was. Your music was perfect for our special day. We hope that you had nice time. Thank you so much and if you ever create a cd please let us know. We are big fans of your music! Sincerely, Agustin and Deirdre Amaro

Dear Ripsi, I didn't have a chance to thank you at the wedding. So, I just wanted to thank Bravo String Quartet and you for the BEAUTIFUL job. Your music was magnificent, perfect. Just what I had envisioned and hoped for. This was a magical day, and your musicians helped create that magic with their music. Thanks again!! Beautiful!! Michelle Fiore

Dear Bravo Strings, thank you again for making our special day even more special! You added so much elegance and charm to our Big day. We would definitely refer you to anyone interested in your services. Sincerely, Darlin and Amir Setoudeh

Thank you for being a wonderful part of our wedding celebration!! It was very nice to hear you play! I'll send you a copy of our picture together as soon as our photographer sends it to us. Thanks again for the amazing music! Katherine and Joel
Thanks so much! You guys were just perfect. I'll call you again in the future. Sherry

Dear Ripsi, I just wanted to thank you for helping me organize the music entertainment for my wedding. Your Quartet is very talented and the music was just perfect. Everyone commented that you added a touch of class to our ceremony and cocktail hour. Thank you for all your time and efforts in helping me choose songs for my ceremony. Your suggestions in selecting songs were just perfect. In the future, if anyone I know in LA gets married I will certainly refer them to you. Thanks Again, Anne
Founders of the Bravo Strings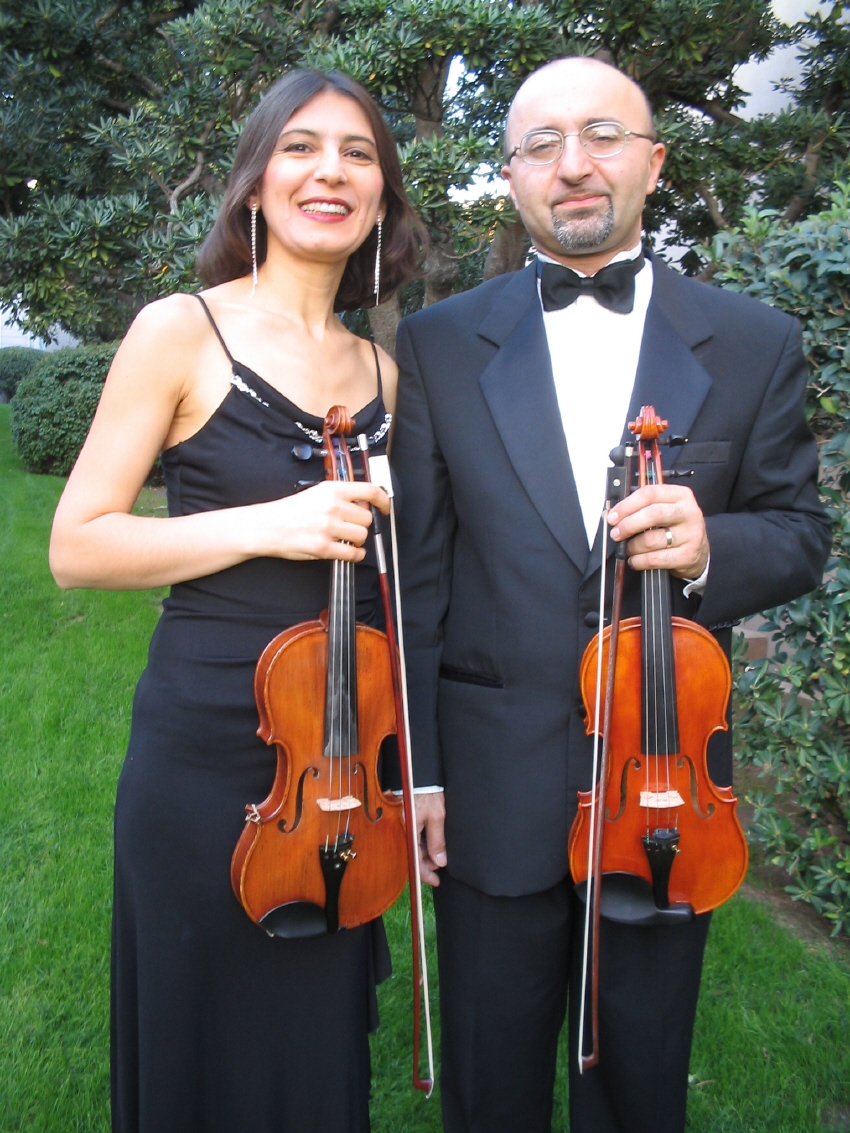 Moments from the performances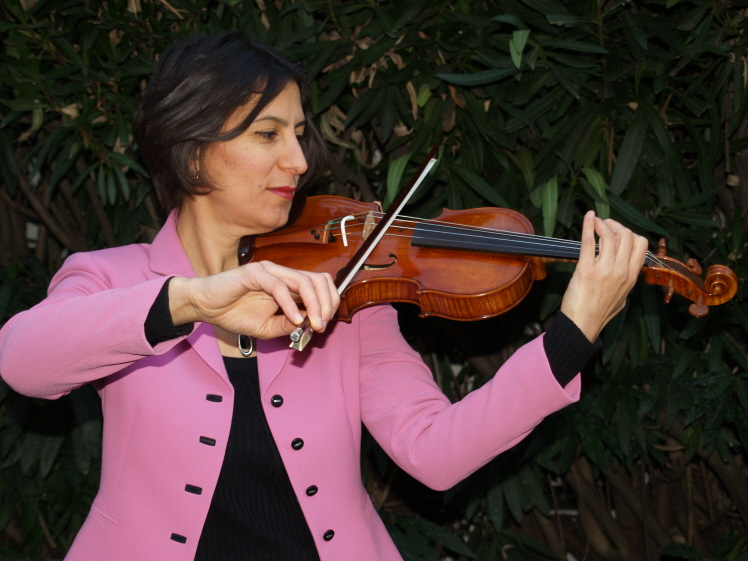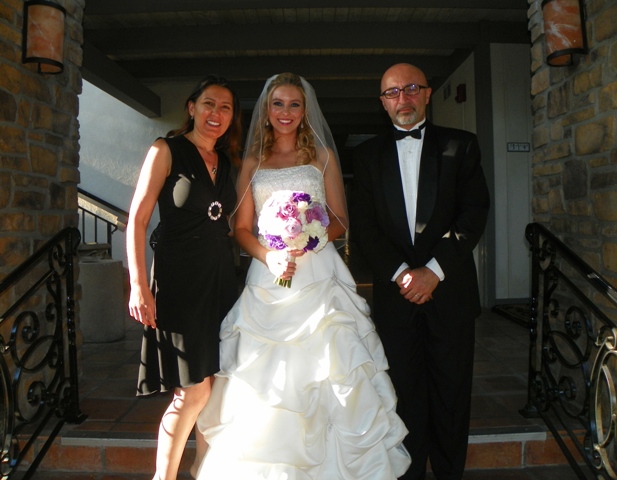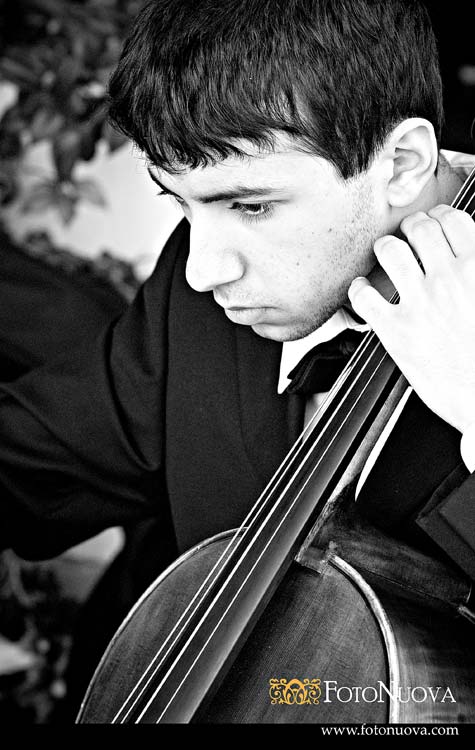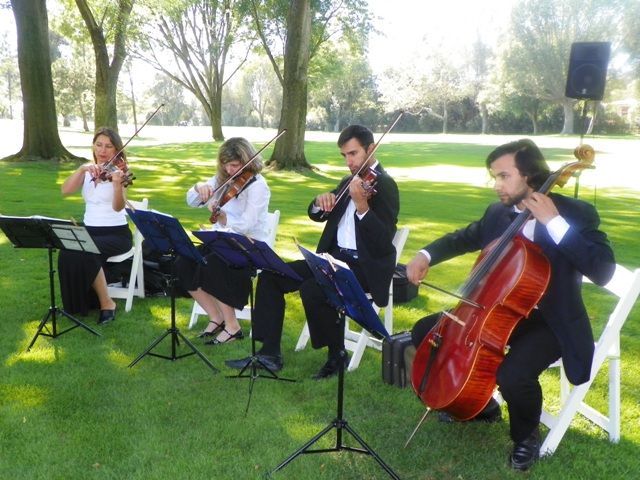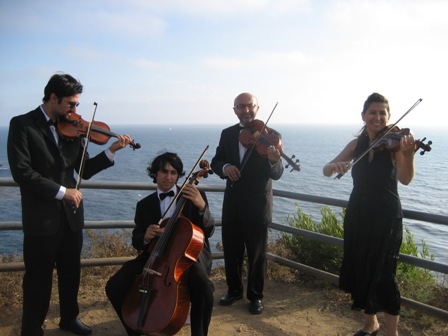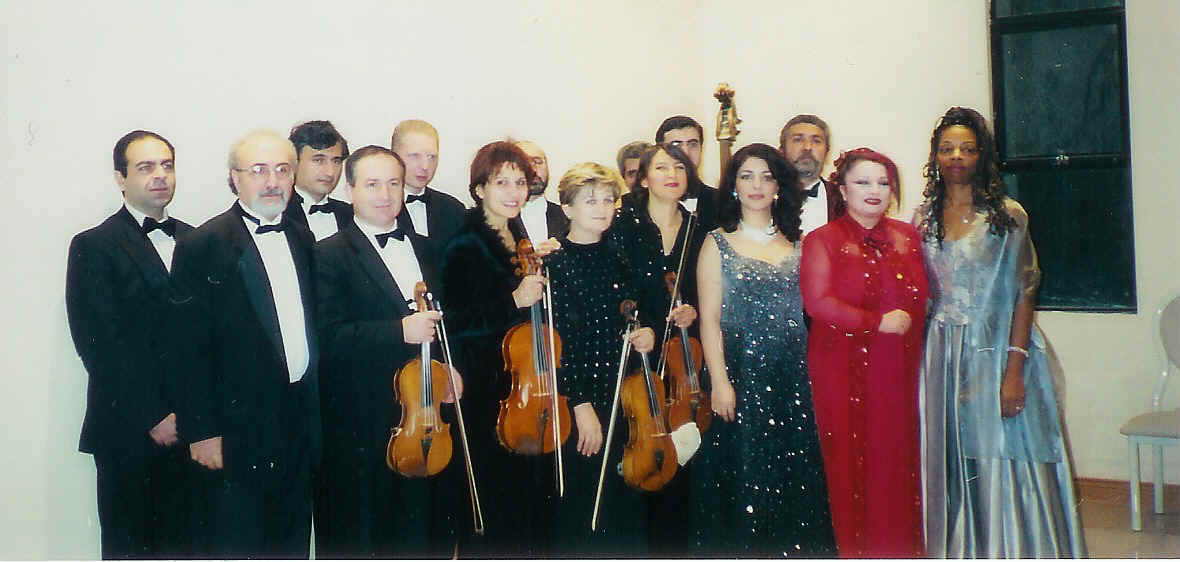 Any music piece can be arranged and played at your event by your request*. For details or to choose music go to Music list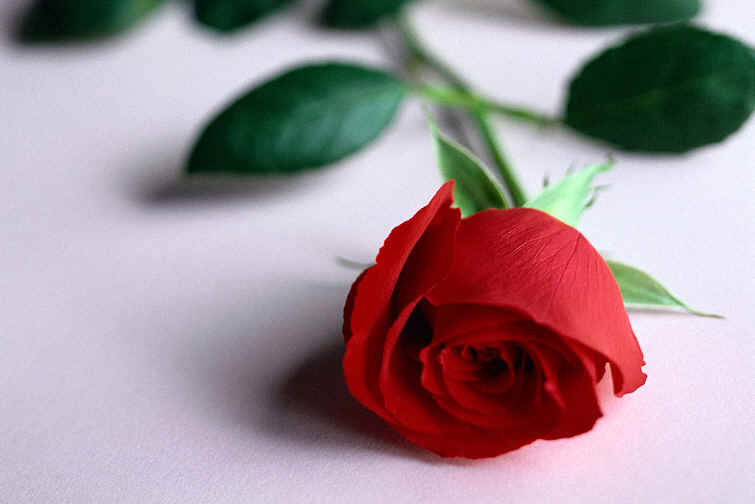 We will guarantee an exceptionally high standard of playing and presentation and provide a friendly and personal service customized to suite individual requirements at very competitive rates.
For more details call 818.522.0660 or 818.437.0045
e-mail: bravostr@bravostrings.com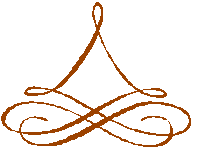 -----------------------------------------------------------------------------------------------------------------
*Additional charges may apply.
[ Live music for weddings and other occasions! ] [ Bravo Music List ] [ Contact Us ] [ Sample Music ] [ About Bravo ] [ Links ]