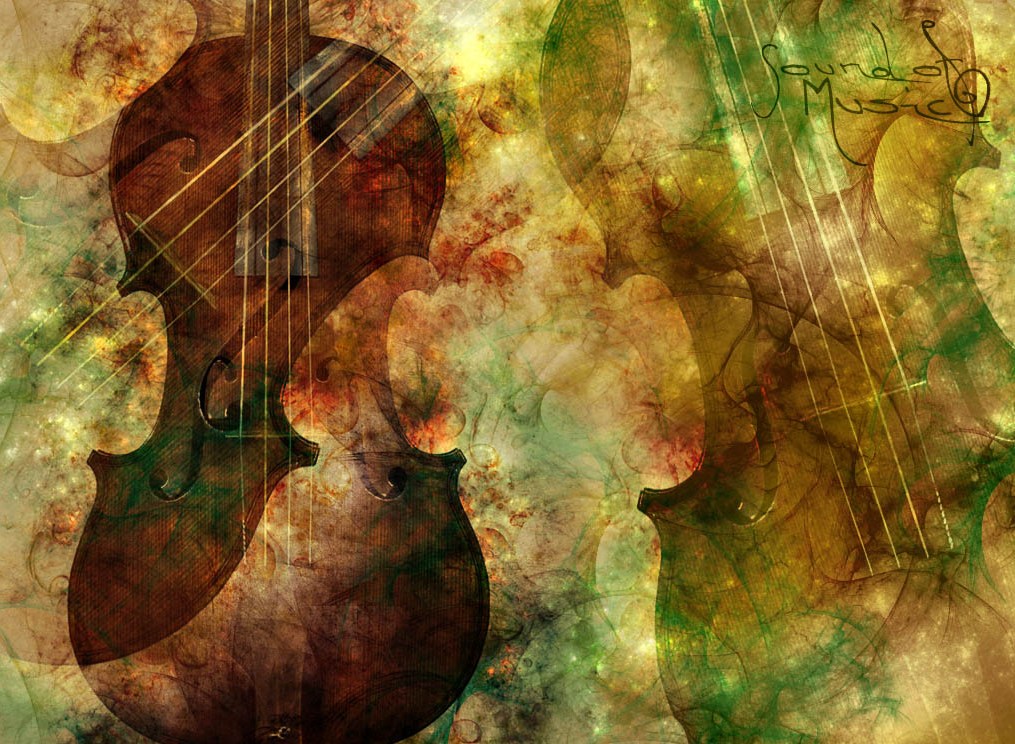 To listen to a to the music you have to have the Media Player that is available for download
Thank you for watching our videos and listening to our music.
Allegro from Four Seasons-Vivaldi-audio
Video-Allegro from Four Seasons-Vivaldi

Largo from Four Seasons-Vivaldi
Jesu, Joy of Man's Desiring-Bach
Air from Water Music Suite-Handel
Autumn Leaves (Solo Violin)-Kosma
Strangers In The Night- Kaempfert
or watch on You Tube
or watch on You Tube
Con Te Partiro (Time to Say Goodbye)-Bocelli-audio
Video-Con Te Partiro (Time to Say Goodbye)-Bocelli

Please visit Music List page to preview our repertoire
>
CHOOSING YOUR WEDDING MUSIC
Ceremony Music
The wedding music you choose for your ceremony will set the tone for your entire wedding. Remember to ask your site what types of wedding music they allow - many churches do not allow secular music to be played and have very strict rules about what may be used.
Prelude music will be played while your guests are arriving and taking their seats. We suggest starting prelude music as early as possible so that wedding music is playing when the first guests arrive.
While important family members, such as the mothers-of-the bride and the groom, are being ushered to their seats, you will need to choose a pre-processional. While the choice is yours, keep in mind the tempo of the piece and how it will fit in with the other wedding music you've chosen for your ceremony. Clarke's Trumpet Voluntary or Bach's Air would sound very nice.
When the wedding party appears at the top of the aisle, the wedding music should switch from the pre-processional to the processional. This piece should have a tempo which allows your bridesmaids and groomsmen to walk down the aisle at a measured pace and heightens the suspense for the wedding guests as they wait to see the bride. When choosing wedding music, keep in mind how the piece be played. A piece that is perfect in full orchestral form may not have the same presence if performed by a solo instrument. A piece such as Vivaldi's Largo or Bach's Jesu Joy of Man's Desiring would work perfectly here.
As soon as the bride appears at the top of the aisle, the wedding music should switch to the piece you have chosen for the bride's entrance. This is the moment that you, and all your guests have been waiting for. Your wedding music should be dramatic and sweeping. A traditional piece is Wagner's Bridal Chorus, but many brides prefer something a bit less stereo-typical, such as Pachelbel's Canon in D.
After you are pronounced husband and wife your recessional will begin. This is the moment in which you and your new spouse walk down the aisle. You should choose wedding music that is joyous and conveys your feelings of excitement and happiness. A traditional favorite is Mendelssohn's Wedding March. Many people like to use something beautiful and vibrant like Beethoven's Ode to Joy, Vivaldi's Spring from Four Seasons or When I'm 64-Beatles.
Reception Music
The first dance is probably the most romantic moment of your reception, and choosing the right wedding music can be the easiest or most difficult musical choice you will have to make. If you have a special song with your new spouse, this is a perfect opportunity to play it. If you don't have something already picked out, you will want to choose a song that conveys the feelings and thoughts you have about each other and your marriage. Popular song choices for the first dance include Elvis Presley's Can't Help Falling in Love, Frank Sinatra's The Way You Look Tonight, and the Righteous Brothers' Unchained Melody.
Other wedding music you will need to choose include the father-daughter dance, mother-son dance, songs to be played during the toasts, bouquet toss, garter removal and toss, cake-cutting, money dance (if you have such a thing), and the last dance. You will also want to consider playing traditional wedding music from your cultural backgrounds.
Don't forget, when choosing your wedding music, to make a list of songs that you absolutely want to have played at your wedding and provide this to your band or DJ.
-
Bravo Strings
Copyright 2011 [Bravo Strings]. All rights reserved.

[ Home ]